How to Resize Image for upload in NEET PG
Dimensions of images as per Guidelines of NBE for NEET PG 2018:
Instructions to prepare the image for upload using PAINT:
First of all Convert These dimensions into Pixels:
1.Open the Image in PAINT ( Right click on Image, Go to Open with, Click on Paint )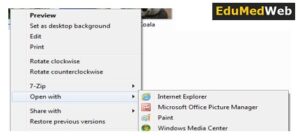 2.When Image opens up in Paint, Click on "Resize" button at the top
3.
A "Resize and Skew" pop up window will open
4.In above window, under Resize
, select Pixels button and uncheck the Maintain aspect ratio option.
5.Enter the Horizontal value (Width) and Vertical value (Height) as mentioned in above table under

Pixels

column for the respective images.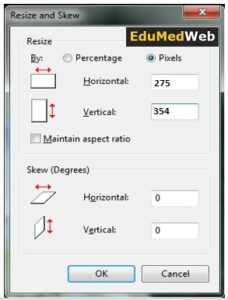 6.Save the image with desired name and format by clicking on the menu button on the top left of the paint window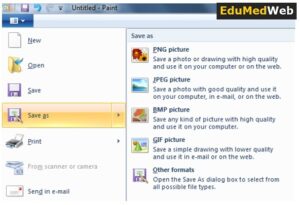 Now your image is ready for upload…
Please Like and Share this post. 
LIKE
Our Facebook Page to get latest updates.

 
Contact us @ 

edumedwebstore[at]gmail.com

 if you have any queries.